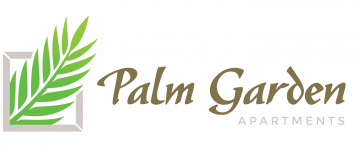 Your Review
Submit a Review

Resident Reviews
|Recommended: Yes
Management is respectful and polite and makes sure he gets to hear all your concerns and make sure they are taken care of in ample time. If longer he keeps you informed so you know what's going on.
Thank you for your response. We have an open door policy at Palm Gardens Apartments and care about our residents.
|Recommended: Yes
Positivity — Thomas the office manager is always so cheerful and helpful. He seems to never have a bad day as he is always smiling and very polite
I appreciate the response. We strive for having an open door policy and like to hear from our residents.
|Recommended: No
Needs improvement — Loud, Stuff takes forever to get fixed, Sever Roach Infestations, Management could work on their customer Service Skills
It was a pleasure speaking with you this morning. When we spoke I stated that I have an open door policy. You can always come to the office and speak with me, call me or email me with any concerns that you have. Since I have been on the property for 12 weeks, I am working on all concerns from residents here at the property. I am glad that we had the time to speak and your concerns are being addressed.
|Recommended: Yes
Above Average Residency — PROS Large, spacious rooms Friendly, helpful staff and property manager Maintenance is prompt and do their jobs well Lovely pool in summer Parking always available CONS Noisy neighborhood kids, no control destructive Old hardware, such as ovens and refrigerators Mail doesn't always reach intended recipients
We would like to say thank you from all of us it is a pleasure working for you and all of are tenants. We are currently working on the areas to have all five stars across. Happy Holidays Be Safe!